Exceed Realty
Robert Sulecki, Broker
CALL: 570-252-9333
About Exceed Realty
Founded in 2016, Exceed Realty is a full service real estate firm headquarted in Southampton, PA with a branch office in Honesdale, PA part of the Pocono region. We serve residential and commercial buyers, sellers, and investors. Are you thinking about buying or selling? Contact us today for any real estate related questions.
Meet Our Team
With over 25 years of Real Estate sales and management experience, my professional goals include sharpening my skills, building a portfolio of investment properties, and managing and developing personnel. A VALUED NAME IN THE PHILADELPHIA & POCONO regions. Robert Sulecki has been representing buyers and sellers in the Philadelphia, Lower Bucks, Montgomery County & Pocono housing markets for years. Not only is he a highly respected and well-liked realtor but he is also your neighbor. Robert was born & raised in Northeast Philadelphia and currently lives in Warminster, PA. He also attended Holy Ghost Prep & DeSales University in Bucks Co. Today's home buyers and sellers need a knowledgeable, trusted resource that can help them navigate the process. Through his extensive education and experience, Robert will skillfully guide you from from beginning to end of your real estate journey. The most important part of his business is ensuring his clients have a smooth, positive experience. Robert is a true partner in real estate.
Robert has acquired 4 Realtor designations ASR(Accredited Seller Rep.), ABR(Accredited Buyer Rep.), CRS(Certified Residential Specialist), RENE(Real Estate Negotiation Expert) & obtained his Brokers' license. He also is a graduate of HBX(Harvard Business School) on-line certificate in negotiation mastery. His Real Estate specialties include assisting clients in the purchase and sale of property, educating investors on solid property decisions when buying or selling, and mentoring those in the Real Estate industry.
As an entrepreneur, he is always looking to explore new opportunities and cutting-edge ideas. In 2016, he launched his own innovative brokerage firm, Exceed Realty. Currently, Exceed Realty sales are primarily in the residential market but we also have commercial and industrial experience. Call us for any Real Estate related questions.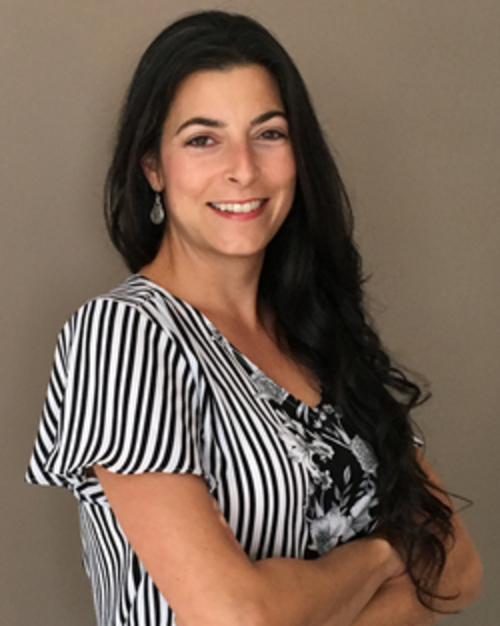 Dayna, a Bucks/Montco native now resides in the Pocono Mountains. She believes in the personal nature of Real Estate and how Buying & Selling are huge emotional decisions and financial investments. She's committed to providing the necessary guidance in both a professional and ethical manner from start to finish. With a background in Communications, Dayna has the skills to really listen and hear your wants and needs to get you to your goals. In addition her experience in Sale & Marketing makes her more than just an agent who puts a sign on the lawn and waits. Dayna will work tirelessly on your behalf to get your property sold or your new home purchased. She is 'Your Partner through the Process' representing you & your interests 100%!

Professional Credentials & Expertise
~2022 Immediate Past President, Bucks County Association of REALTORS
~2022 Board of Directors, Pennsylvania Association of REALTORS
~2022 Board of Trustees, Bucks County Real Estate Institute
~SRES Senior Real Estate Specialist Designation
~SRS Seller Representative Specialist
~NAR Commitment to Excellence Endorsed (C2EX)